Renown Health Products
Ignoring Your Internal Clock Is Risky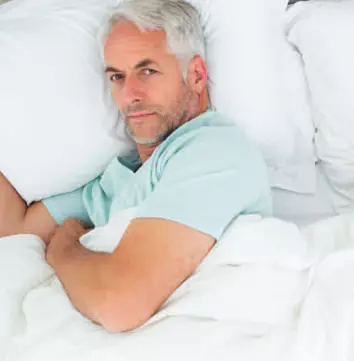 There's a new way to lower your risk of diabetes: If you're a night owl, tell the boss you'll be in late. That's just one of the benefits of living in sync with your natural internal clock. Some of us are early birds, some are night owls, and it's risky to change.
It's obvious that all of us humans don't have our body clocks in sync because of some internal force. In my own family, my brother was literally up with the birds. I suspect he's the one who told the rooster to get a move on it. As an adult, he liked to head into work at 4 a.m. to beat the traffic. I pull the blanket over my head and hold out as long as possible. We both had the same childhood schedules, the same breakfast, school, and bedtime routines. But we have remained different all our lives.
Society hasn't made it easy for us to accommodate our different clocks, however. Ever since Benjamin Franklin observed that early to bed and early to rise makes a man healthy, wealthy and wise, night owls have borne a slightly unsavory reputation. School hours favor people like my brother. Ditto most workplaces. Nightclubs are for night owls. So are parties, concerts, and most baseball games.
Whichever style you are, you now have science to make your case that you should follow your own clock. A Harvard study almost says it all in the title: "Mismatch of Sleep and Work Timing and Risk of Type 2 Diabetes." The only word missing word is "causes," but the report hints as much.
Harvard found that late chronotypes, or night owls, had higher rates of diabetes after several years of shift work that ran counter their natural schedule. Early birds were slightly affected by a mismatch, but not as much.
The work world is catching on. In Germany, a Thyssenkrupp steel factory put its morning people on the day shift and gave its night owls the evening shift. As a result, everyone got extra sleep, about an hour's worth per day on average.
"They got 16 percent more sleep, almost a full night's length over the course of the week. That is enormous," Till Roenneberg, a chronobiologist at Ludwig-Maximilian University in Munich, told the New York Times.
Dr. Roenneberg believes that inefficiencies caused by workers laboring out of sync with their own clocks may cost society about 1% of GDP.
As the New York Times put it, "if you rely on an alarm clock to wake you up, you're out of sync with your own body".
And your body will fight back.