Renown Health Products
Biogen Kills Late-Stage Trial Of Its Alzheimer's Drug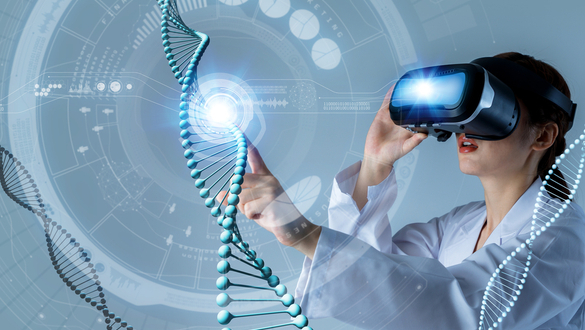 Biotech giant Biogen (BIIB) took a nose-dive last month after the company announced that it would be pulling the plug on the late-stage trial of its Alzheimer's drug, Aducanumab.
Biogen was in partnership with a Japanese pharmaceutical company, Eisai, on its Alzheimer's drug candidate, Aducanumab, but both companies agreed to discontinue the phase 3 trial after an independent data-monitoring committee concluded that the drug would NOT "meet their primary endpoint."
This is a catastrophic blow for Biogen who was hoping this Alzheimer's drug, Aducanumab, would become the blockbuster profit center of its drug pipeline. Wall Street analysts had bet big on Biogen's progress in its attempt to treat Alzheimer's disease.
The hunt for drug treatment for Alzheimer's has become one of the holy grails of bioscience. Finding a reliable drug to target the beta-amyloid protein, the main component of the amyloid plaques found in the brains of Alzheimer patients, has the potential of being a multi-billion a year product. Biogen is only one of many major pharmaceuticals to have tried and failed in attempting to tackle this human health scourge.
Jefferies Financial Group Inc. (JEF) said in its latest note to clients…
"This was a clear part of the potential downside risk and consistent with our HOLD rating thesis. We think the base business is worth $225-$250 w/o any pipeline. However, on a trading basis, we think the stock could trade down as low as $200-$230 with the removal of the program from the valuation,"
"They will have to now be overly-aggressive on M&A due to desperation."
Meanwhile, Citi bank analysts released an update warning this Biogen failure will be a setback that will have adverse ripple effects across the bigger biotech space…
"With Aducanumab removed as the major pipeline catalysts, large-cap biotech's ability to grow will remain in question."