Renown Health Products
New Therapeutic Strategy Allows Some Cancers to be Controlled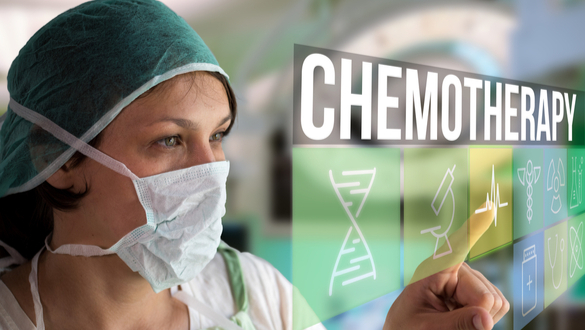 A new study carried out by researchers at the H. Lee Moffitt Cancer Research Center in Tampa, suggests that Low-dose chemotherapy may be more effective than standard chemotherapy in the treatment of some cancers.
Standard chemotherapy is based on the elimination of as many cancer cells as possible through the administration of high doses of drugs. However, there are resistant tumor cells that survive chemotherapy. Therefore conventional therapy eliminates drug-sensitive cells, leaving space and energy resources for the replication of resistant tumor cells.
Researchers at the H. Lee Moffitt Cancer Research Center demonstrated that if a sufficient population of drug-sensitive cells is maintained in the tumor, they will compete with the resistant cells for the energy sources (glucose) necessary for their survival and replication.
Resistant cancer cells require a greater amount of energy resources to maintain their cellular structure. Therefore, these cells are outcompeted by drug-sensitive cells, which need fewer resources to survive. This leads to a considerable reduction of the resistant tumor cells.
Low-dose chemotherapy, also known as adaptive therapy, represents a paradigm shift in oncology research since it involves the administration of minimal doses of drugs to keep tumor growth under control. It does not seek to eliminate tumor cells completely but to keep them at bay.
The researchers tested this method in 11 patients with prostate cancer. Men who received conventional chemotherapy had a median of 16.5 months before cancer became resistant to treatment and spread through the body. In comparison, the median time to progression for men who received adaptive therapy (high initial drug dose followed by progressively lower doses) was at least 27 months.
The results reveal that adaptive therapy is more effective in controlling tumor growth than conventional therapy. In addition, patients could live longer, receiving fewer medications, which allowed reducing the presence of adverse effects and improving the quality of life of patients.
The researchers propose to consider cancer as a chronic disease and suggest that we could tolerate the existence of cancer cells in our body as long as the tumor growth is controlled by adaptive therapy.
However, experts urge caution since the studies carried out on this subject are very small and, it does not have a control group assigned at random. Therefore the results are not 100% reliable. Adaptive therapy is an approach that needs to be carefully studied in prospective clinical trials before it is adopted in clinical practice.
More trials at H. Lee Moffitt Cancer Research Center are in the planning stages or underway for cancers affecting the breast, skin, and thyroid, in addition to a new, bigger trial in prostate cancer patients.