[Printable Version of This Page]
As Effective Antibiotics Fail, This Research Could Help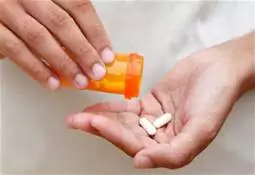 Germs cheat. They've always been cheats, and they're getting better at it.
Like all cheaters, they have an advantage in working outside the law. Bacteria don't have to go through FDA approval to put a new variety out in the world. But the antibiotics that we develop to fight them have to play by strict rules. Even vabomere, a combination antibiotic released in 2017 took 8 years to get through FDA's "expedited" approval process. One of the components in the combo was an already-approved antibiotic, the other was just an enabler to make it work better.
This mismatch between the wily and the lawful is becoming a frightening problem.
Penicillin was invented in 1928 and the first resistant staph germs didn't show up until 1940. Penicillin-resistant pneumonia came along in 1965. In its early days, not many people got penicillin, which probably gave it a longer lead before resistant bacteria caught up.
But tetracycline was introduced in 1950, and a resistant form of shigella appeared in 1959. The record for fast retaliation was a near-simultaneous volley and return. In 1996, the FDA approved a new antibiotic, levofloxacin. A resistant strain of pneumonia arose the same year.
The problem of antibiotic resistance is so acute that, in 2017, the World Health Organization warned that we could run out of antibiotics.
We've all been taught the basic mechanics of the problem. It's why our doctors and dentists warn us to take every last pill in our prescription. You get a strep throat or a urinary tract infection. Antibiotics begin to kill off the bacteria that cause your illness. The weakest ones go first. Then, if you stop too soon, the strongest survive and multiply. In a few generations, those stronger iterations become antibiotic resistant.
There isn't much science can do about that situation. At best, doctors can hit the pause button before prescribing antibiotics for minor ailments. Patients can be more careful to take their meds as directed.
Beyond that, the basic answer has been the medical equivalent of "throw a bigger rock." If penicillin fails, move on to erythromycin. If that fails, proceed to methicillin…
The alternative would be to discover what is happening to make antibiotics more resistant. The "stronger germs live to multiply" explanation.
Researchers are working feverishly to get ahead of bacteria, but as noted, germs cheat. Although several new antibiotics are in development, there has not been a whole new class of antibiotics since 1980. If the approval process is not expedited, it can take decades of work to get a new antibiotic to market. Germs work faster.
But physicists at McMaster University in Canada have taken images that reveal what is going on micro-level. The images capture the cell processes at a resolution as fine as 1-millionth of a hair. What they discovered is how resistant bacteria hold off antibiotics. The usual process is that an antibiotic attacks bacterial cell walls, punching holes in them. The cell then dies. But the resistant bacteria behave as if they are armored. Their walls are more rigid and harder to penetrate.
As lead researcher Andree Khondker put it, "it's like going from cutting Jello to cutting through rock." In addition, the antibiotic-resistant bacteria had less intense negative charges on their surface. That made them harder for antibiotic molecules to find and less sticky.
The beauty of this kind of research is that it could lead the way to developing a mechanism that would apply to all bacteria.
That's still a long ways away. But this kind of research is apt to be followed avidly. The antibiotic problem gets more urgent every day.