[Printable Version of This Page]
Fun Ways to Help Your Heart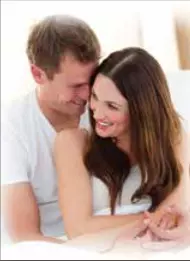 America's blood pressure is way too high. In fact, nearly one in four men between the ages of 35 and 44 has hypertension, as well as 12% of men between 20 and 34, according to the American Heart Association. It's so bad that the Institute of Medicine is urging the government to start trying to shake salt out of our diet since too much of this key taste enhancer can cause you to retain water in your blood, which adds volume and boosts blood pressure. This, in turn, exposes you to a greater risk of heart attack, stroke, and even erectile dysfunction.
But sodium isn't the only culprit. Smoking, excessive drinking, inactivity, and bad food choices can also make your arteries burst at the seams. Worse, you may never know what hit you. "Many men don't pay attention to their blood pressure until they're older," says nephrologist George Bakris, M.D., president of the American Society of Hypertension. "But you don't experience symptoms until it's very high."
But there's good news amid the gloom: Keeping your blood pressure out of the danger zone doesn't have to be just about restraint. Use our expert advice to find your perfect—and perfectly fun—pressure-release valves.
Take Her to Bed
Keep your blood flowing by hopping into the sack two or more times a week. Men who do are 65% less likely to develop cardiovascular disease, compared with those who have sex less than once a month on average, according to a recent New England Research Institute study. In a 2006 study, people who had sex at least once over a 2-week period had lower blood pressure than those who engaged in no sexual activity, and their blood vessels responded better to stress.


Crank the Tunes
Listening to 30 minutes a day of "rhythmically homogeneous" music (that is, anything with a steady beat), combined with breathing exercises, can lower your systolic blood pressure by more than 4 points after 3 months, according to a 2008 Italian study.

The key is to cue up the right type of music, says Michael Miller, M.D., who coauthored a different music study in 2008. That study found that when people relaxed and breathed steadily while listening to music they found pleasurable—whether it was Mozart or Maroon 5—the linings of their blood vessels dilated by 26%. Those who listened to music that made them anxious experienced a 6% narrowing of their blood vessels.

Fire Up the Game Console
Pumping 23,000 rounds of ammo into space aliens should do wonders for your stress and, by extension, your blood pressure. But sorry, you need to stand up from the couch to make video games count. The American Heart Association officially stamped its seal of approval on Nintendo's motion-sensor-based Wii Fit Plus and Wii Sports Resort games, recommending them as legitimate ways to stay active.

Toast Your Health
Danish researchers who analyzed data from 75,000 men found that those who had only two drinks a day were 31% less likely to develop coronary heart disease. That's because alcohol, in modest amounts, makes your arteries larger and more pliable, which in turn lowers your blood pressure.

Laugh It Up
Whether you're ROFLing or just LOLing, you're doing your arteries good. Laughing at a funny movie causes blood vessels to dilate by 22%, according to a 2006 study from the University of Maryland. The physical act of laughing causes the tissue forming the inner lining of your blood vessels to expand, allowing for an increase in blood flow and reducing blood pressure, says Dr. Miller.