[Printable Version of This Page]
Is your antiperspirant putting you at risk for dementia?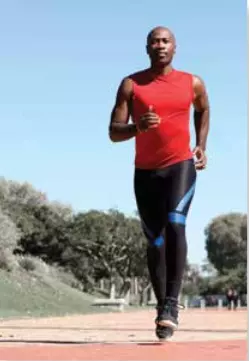 "Don't sweat the petty things, and don't pet the sweaty things," comedian George Carlin once said. But staying cool, calm and collected isn't always easy. That may be why as many as 90 percent of Americans use deodorants and antiperspirants regularly, spending $18 billion a year in pursuit of pristine pits.
Ironically, though many of you worry about schvitzing (only 2 percent of you don't get smelly from sweat in your pits, groin, hands or feet), you also may sweat over the safety of the stuff you're applying under your arms. One ingredient in antiperspirants (not deodorants), aluminum chlorohydrate, is often targeted as dangerous. It stops you from perspiring by reacting with your sweat and creating gel plugs in your sweat glands' ducts, shutting them off.
Since the 1960s, when some poorly designed studies made people scared of aluminum (even in frying pans), it's been rumored that it could contribute to the development of Alzheimer's disease. But a 2001 study examined aluminum levels in urine of people who used antiperspirant daily and found that only 0.012 percent of aluminum from these products was absorbed through the skin. That's just about 2.5 percent of the aluminum you'll absorb over the same time period from food. And a larger review of research, published last year, concluded that there's not enough evidence to show that regular use of deodorants and antiperspirants increases your risk for dementia.
So that's one less thing to sweat over. Now where's that sweaty dog?
(c) 2018 Michael Roizen, M.D. and Mehmet Oz, M.D. Distributed by King Features Syndicate, Inc.