[Printable Version of This Page]
Science May Be On The Verge Of Curing AIDS!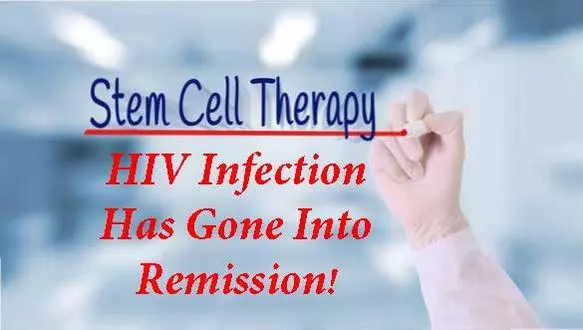 "London Patient in Remission" Second HIV patient in remission, after being treated with stem cell therapy offering hope that this miraculous treatment may lead to a permanent cure to AIDS.
It's both a miracle and the result of accelerating technologies, Physicians referring to a "London Patient" a man with HIV has become the second person in the world who has been cured of the virus since the global AIDS epidemic began decades ago.
A new approach of transplanting stem cells from a donor with a specific profile that is believed to make them immune to getting HIV to those with the HIV infection appears to have made history. The "London Patient" has been declared HIV free three years after receiving bone marrow stem cells from an HIV-resistant donor and about a year and a half after coming off antiretroviral drugs.
This fantastic accomplishment according to researchers from around the world could mean that humanity is on the verge of developing a cure for HIV, the virus that causes AIDS.
During a Reuter's interview with Ravindra Gupta, an HIV biologist who helped treat the man insisted that the patient is "in remission" but cautioned that it's…
"Too early to say he's cured."
The "London Patient" is choosing to remain anonymous for now. The reference to his location is similar to the first known case of a cured HIV-positive patient Timothy Brown, an American man, who was known as "The Berlin Patient." The first person ever to get a stem cell bone marrow transplant for leukemia treatment in Germany more than a dozen years ago. That transplant to date has also appeared to wipe out any trace to his HIV infection.
The Brown case lead to many tests in which scientists tried for 12 years to copy the result with other HIV-positive cancer patients but were unsuccessful. The "London patient," who had Hodgkin's lymphoma, is the first adult to be cleared of HIV since Brown.
HIV remains a serious epidemic in the United States and around the world. It's estimated that there are about 39,000 new HIV diagnoses in the United States in 2017 and that approximately 37 million people worldwide who are currently living with HIV. An estimated 35 million had died of AIDS since early 1980 were when the disease became an epidemic.
Scientists who have studied the London patient will be publishing a full report this week in the journal Nature. A presentation is also planned in Seattle at the Conference on Retroviruses and Opportunistic Infections, taking place this week.
Bone marrow, stem cell base transplants, as an HIV therapy, can have some harsh side effects but scientists believe it may be possible to treat patients with similar HIV-resistant immune cells; making the treatment easier on patients as well as more cost-effective. Dr. Annemarie Wensing, a virologist at University Medical Center Utrecht during an interview with the New York Times, said….
"This will inspire people that cure is not a dream. It's reachable."